Cash and card might be the most common way your customers pay for their orders, but there are other ways to process sales through Kobas.
Perhaps a customer has placed a deposit at one of your venues for redemption on a future date. You might accept payments from corporate accounts, or use a third party online ordering system like Just Eat or Deliveroo. Recording alternative payment methods in Kobas through your EPoS is incredibly simple, and this guide is a step by step on how to do both.
Please note that the permission required to perform the actions detailed below is EPoS – Local > Framework > Redeem Deposits and Other Payment Types. This can be assigned to a User Level by going to Administration > Staff User Permission Levels in Kobas Cloud. You will need to perform a Download Data on your EPoS for this to come into effect.
Redeeming A Deposit
Deposits are likely to be placed for a group event rather than one off purchases, so with this in mind a deposit can only be redeemed through your EPoS when it is associated with a tab.
Deposits can be redeemed as either a part payment, or when settling the tab. Go into a tab and click on either Settle or Part-pay. You will see three buttons along to the top of the payment screen: Money, Discounts, and Pre-Paid. Choose Pre-Paid, and you will see a Redeem Deposit button like in the screenshot below.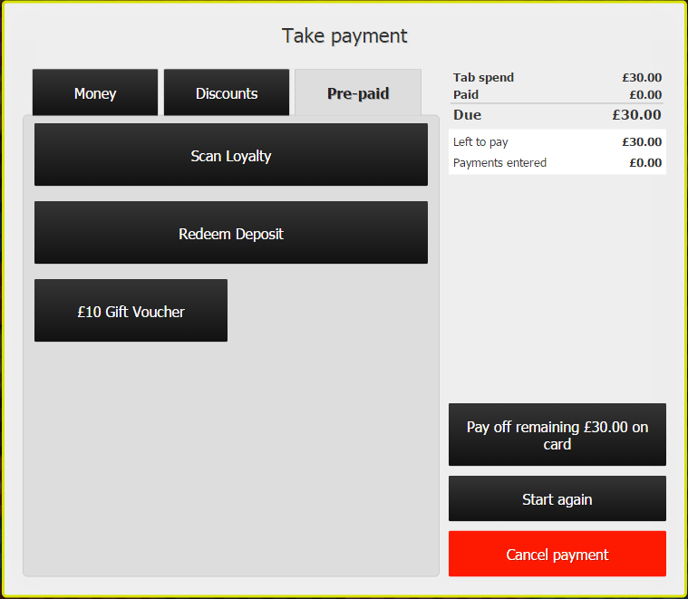 This button takes you to a keypad where you are able to enter the value of the deposit to be redeemed.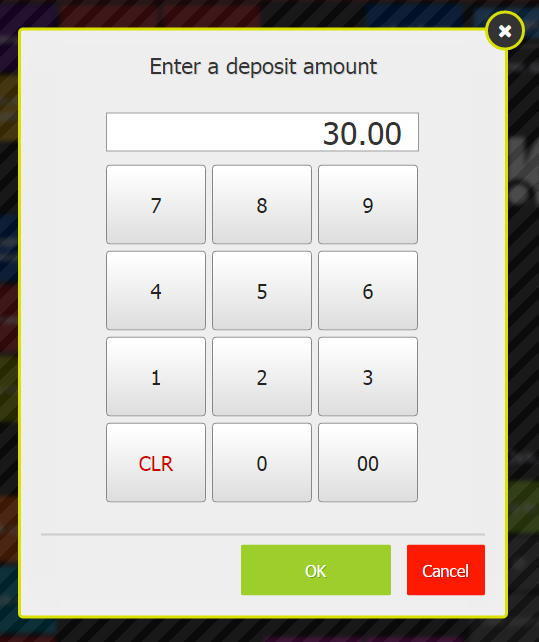 Redemption of a deposit amount is as simple as that.
Total Deposits Redeemed is reflected in the Total Payments received for Till X and Z Reports, and this is then sent to Cloud as part of your Closing Tasks Cash Declaration at the end of the day. Deposits Redeemed is factored into your Cash Logs and the Cash Log report, and has been added as a new field to your Cash Log exports.
Handy Tip: Enter the deposit as a part payment when the tab is first established, as the tab will go into credit to the value of the of the deposit. This allows your staff to advise customers on the remaining balance of their deposit as various items are redeemed against it.
Other Payment Types
Other payment types must be set up for you as custom options by our team. Get in touch if you would like to request that we do this for you.
Custom payments can be redeemed against both tabs and orders, and work in much the same way as taking a cash or card payment.
Once your custom payment types have been set up, you can find them on your EPoS through the Take Payment screen. Enter an amount and click on the new Other button.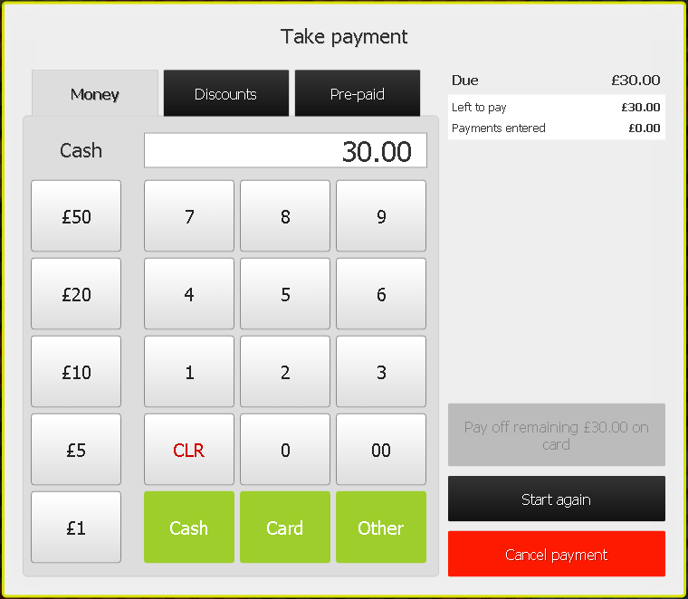 This will present you with each of your custom payment options. Simply click on any of them, and the amount you entered previously will be paid against that payment type.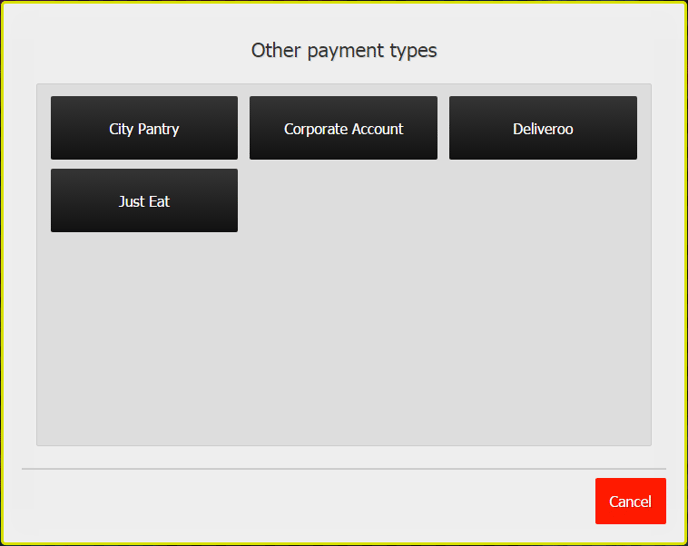 Each custom payment type has its own field on the Till X/Z, and in turn is included in the Closing Tasks Cash Declaration. Your Cash Logs display the total of all your custom payments as "Other Payment Types", with a breakdown of each one for your records. From there, you are able to export CSVs of your Cash Log report with these fields included.
Please don't hesitate to get in touch in order to get any custom payment types set up in your account.