Let us show you around our bread-and-butter; your EPoS system.
Last Updated 02 May 2023
Jump to:
---
Introduction
Whether you are using a physical till, iPad or Virtual EPoS; they all look, feel and work the same. Each till can also be configured by your company to behave differently. However, the tills will log you out either after a certain action, or an amount of time.

Logging in, lockout and forgotten PINs
You will be presented with the login screen: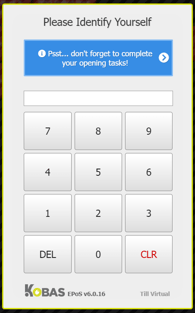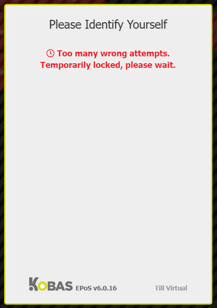 The blue box is a reminder to management to complete Opening Tasks. Don't worry, the till will still work as normal whether this is present or not.
Notice the Till Name is at the bottom too (this can be useful information to give your Manager or Kobas Support if you need help).
I'm locked out, help! Don't worry, this happens to the best of us. If you have put the wrong PIN number in several times, that till will lock for a moment. It will simply unlock by itself, and you can use other tills in the meantime.
Warning: Kobas staff are not able to confirm, reset or issue PIN numbers. If you need to reset your PIN number please speak with your Line Manager or an Account Administrator.
Top tip: Sometimes, liquid or dirt on the till screen can make the till think someone is pressing the screen. If you get "phantom button presses", follow our instructions on safely cleaning the screen here.
Dallas Keys
Your company may have chosen to use "Dallas Keys" as a way of logging in and out of the tills.
This requires additional hardware to be purchased, but instead of using a PIN number, you will put your Dallas Key on the receiver, and the till will log in as you. Once the till has been used, you can log it off or it will automatically log you off and you will be required to use your Dallas key again to log in, When using Dallas Keys, your company may disable PIN log-in access.
Those with access to "Close session" (Z-read and cash up), can assign and re-assign Dallas Keys in the Admin menu, under User Management. More on this can be found in the EPoS Training for Managers article.
Barcode log in
For those with QR scanners attached to their EPoS units, you can use any free online barcode creation website to turn your four-digit PIN into a barcode. You can then use this to log in to your EPoS.
---
Clocking in, breaks, and logging out
When you log in, you will get a prompt to "clock in" if you haven't yet clocked in. You can also "clock in", "clock out" and record the start and end of your breaks using the blue button at the top of the screen.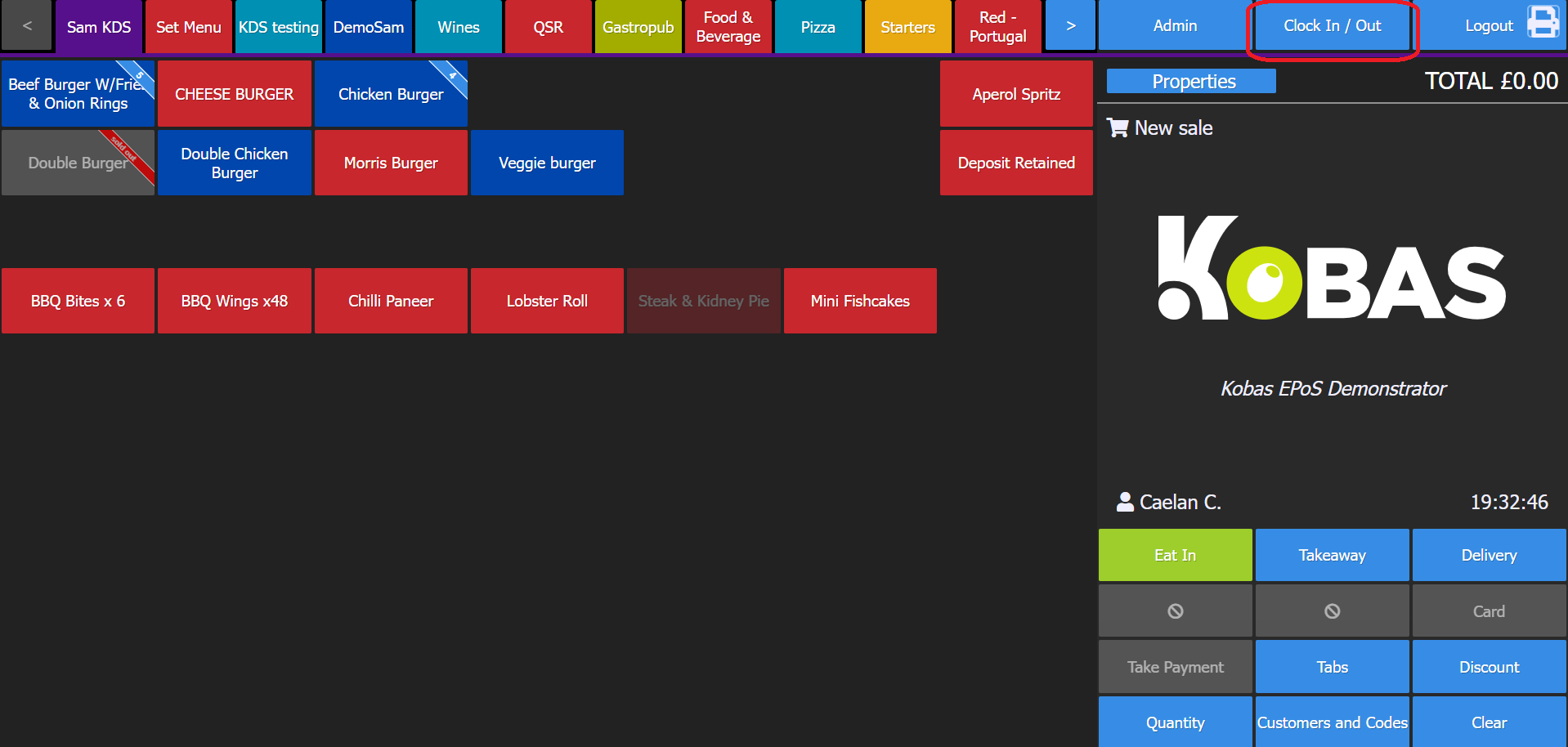 ---
Bar Orders and Taking Payment
This video looks at the basics of taking a bar order (ie. where the order is paid for straight away)
---
Tabs and Table Service
This video looks at the basics of table service, adding to tabs, with tables and kitchen notes. We also look at different consumption modes, and receipts/dockets.
---
Customer Loyalty and Vouchers etc
This video looks at adding customers' loyalty cards, signing a customer up, using deposits, other payment types, and entering barcodes.
This video looks at the redemption of Gift Vouchers using EPoS.
Stock usage
This video looks at how to set count downs and sell-outs, as well as mark stock as wasted or given out complementary.
Note: When items are on sale through Mobile Ordering on the CIC, the stock counts and sell out's will display on the CIC also, and CIC sales will deplete the count down in the same way as EPoS sales do.
The video looked at how to mark EPoS Items as 'used', but you can also mark ingredients as used. This can be useful for instance if an entire spirit bottle was dropped on delivery. With nothing in your basket, you should go to Admin > Log Stock Usage and then search for the ingredient or batch, and record the amount: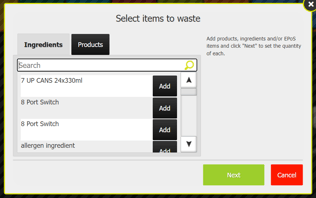 Top Tip: If you use the CIC for Mobile Ordering when you add a countdown or mark an item as sold out, this also affects the CIC. No need to separately tell the CIC!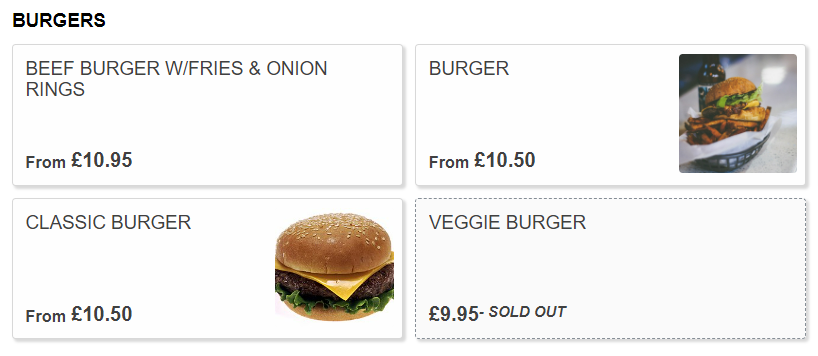 ---
Tab splitting, merging, and tab properties
This short video runs through these tab properties.
---
A bit of fun
If you have a spare moment on your till, go to Customers & Codes > Enter Customer and type "Hot key" (get the case right), keep doing it, and have a giggle!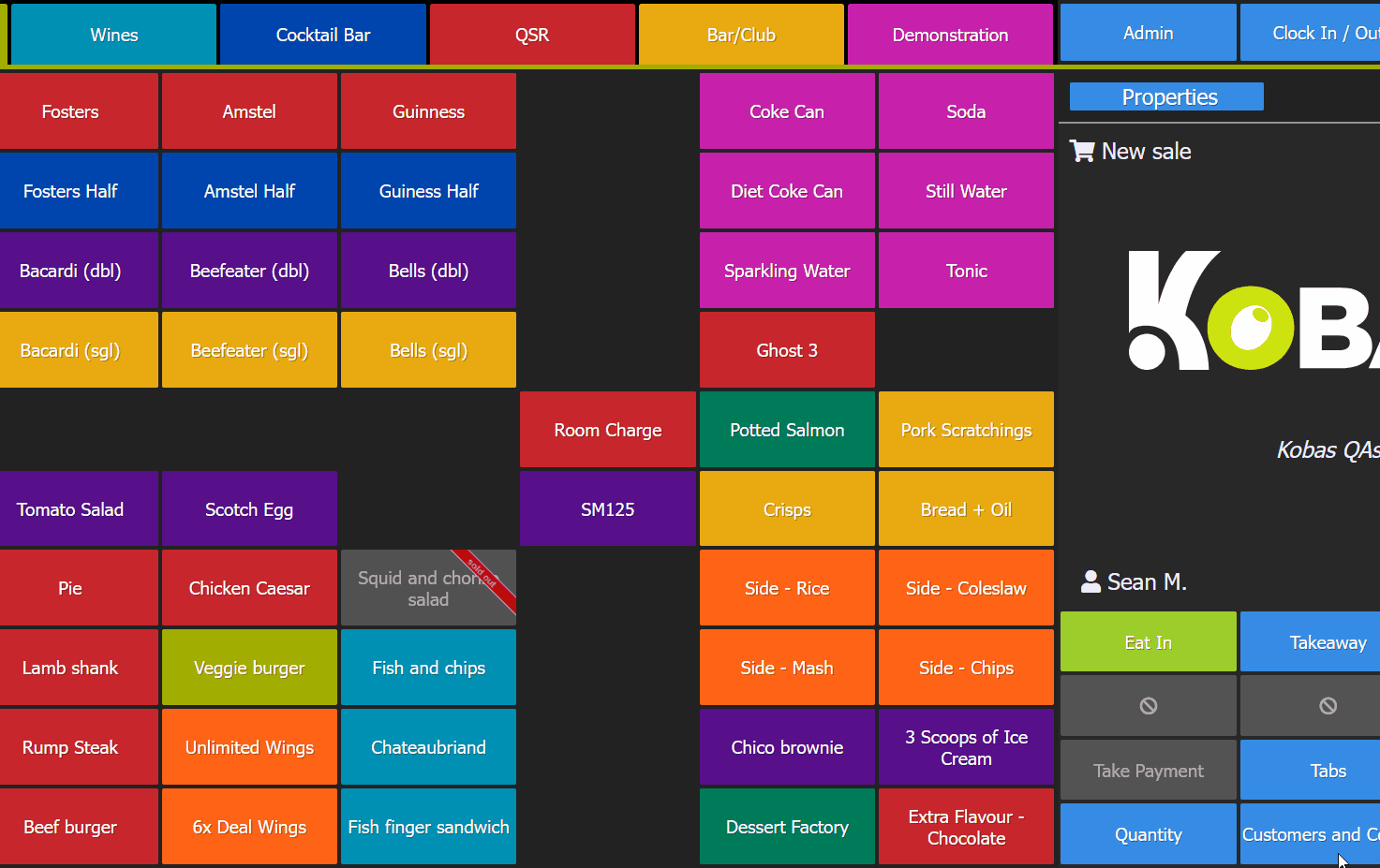 You'll also notice in some of these videos our Kobas logo is replaced for the Merry Christmas banner and snow appears on the pop-up boxes. You will see this on your tills from 1st Dec - 1st Jan each year - just to keep it all festive!