Compliance Checks (Task Management)
Daily Tasks: Summary
Snapshot Review
When you have completed your Closing Tasks you will receive a snapshot summary of all the information that you have input. This gives you the chance to review and edit the information, if necessary.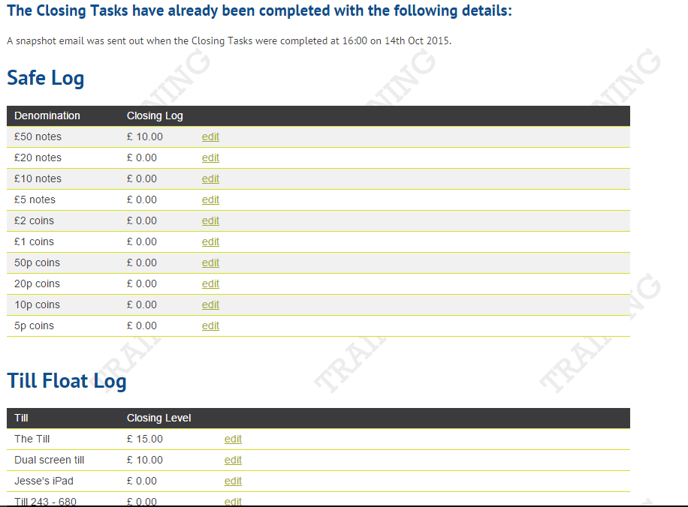 Snapshot Email
As soon as the Closing Tasks have been completed, a snapshot email will be sent to the venue's manager, as well as any email addresses nominated in Administration > System Preferences. This email provides the same information as the Daily Summary, as well as some weekly figures to put your day's trade in context.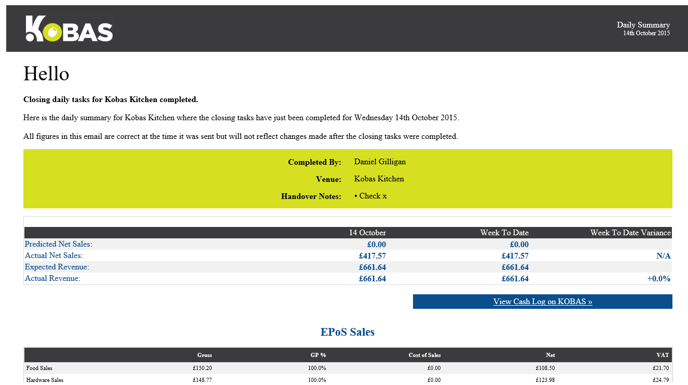 That's it, you have completed your Daily Tasks!