Understand more about the functionality provided with the Kobas and Inn Style integration.
Once activated, all check-ins completed within Inn Style will be passed to Kobas and automatically downloaded to your EPoS servers, and:
Create a tab on the relevant venue's EPoS server
Add any relevant prepayments on the tab either " Inn Style Voucher" or "Inn Style Payment" payment types
Add the "Room Rate" to an order on the tab, as a normal PLU
Note: The "Room Rate" PLUs will be added to the tab each day that the booking is open.
On check-out, Inn Style is sent a breakdown of spendings on the tab.
How it Looks on EPoS
Tabs linked to room bookings will be displayed with the room number, the customer's name and a bed icon, as shown below: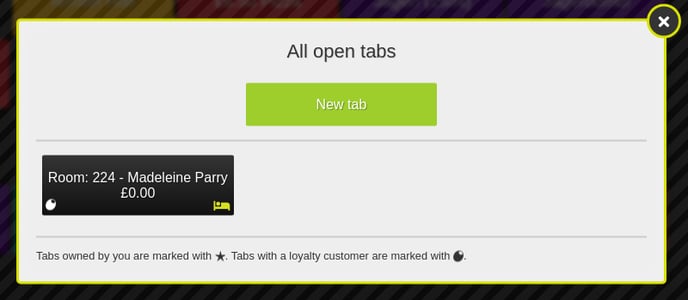 On tab view, you will find booking details such as:
Customer's name and room number
Room type
Duration of stay
Spend available
And a breakdown of the spend, as shown in the image below.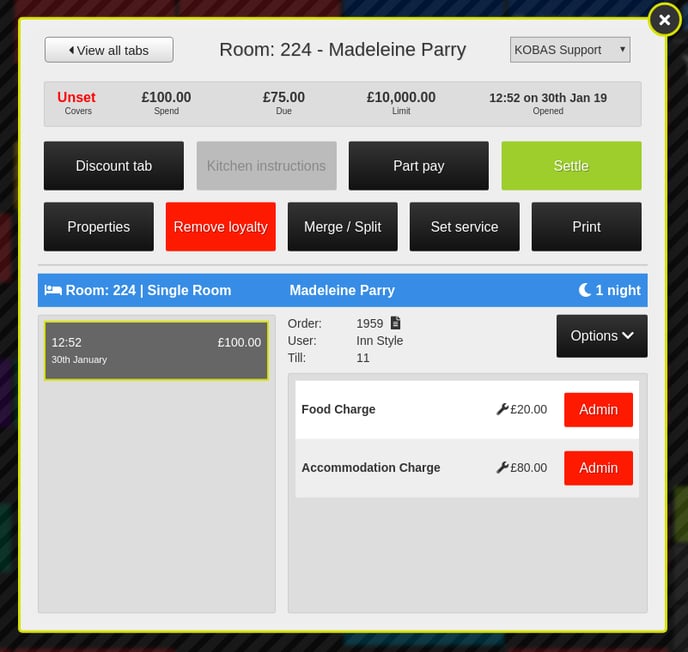 On clicking the blue banner, you will find further Reservation Details for the customer's Loyalty Profile and Room Information.

Loyalty Profile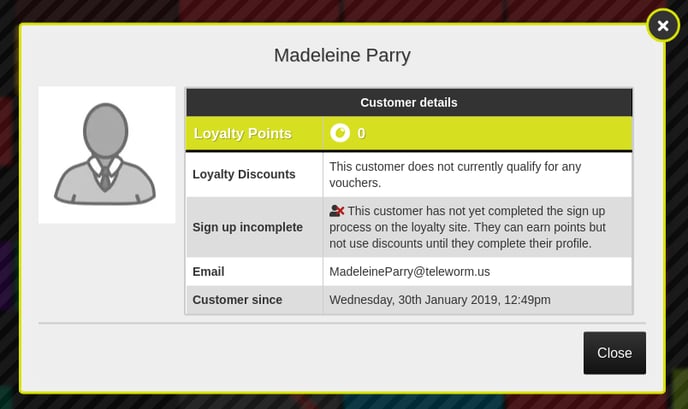 Room Information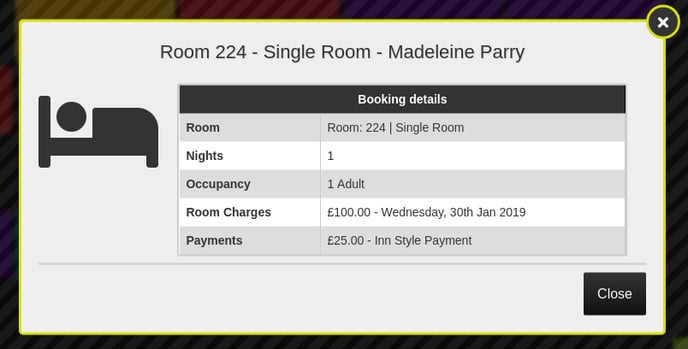 Settling the Tab
Settle the tab as you normally would, by clicking the 'Settle' button. It is, however, important to note that for bookings spanning multiple days, though part payments can be made, tabs cannot be settled until the final day of the reservation period.
Inn Style Vouchers and Inn Style Payments
There are two payments types available on Inn Style: Vouchers and Payments.
Inn Style Vouchers are prepaid credit that guests have purchased in advance, for use during their stay. These will be added as "part-payment" in Kobas, allowing customers to have an available balance on their tab, which can be used as normal.
Inn Style Payments are deposits paid by guests to secure their booking.
Both payments will be credited to the customer's tab and will show up in the usual part-payment breakdown, as shown in the image below.